Outsourcing Services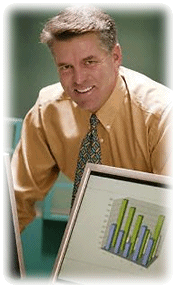 If you're considering outsourcing as part of your business strategy, Good As New IT® can deliver customized, flexible Information Technology solutions and services to support your organization's financial and business goals.
As an outsourcing provider with a solid record of success, we deliver on our promises, deploy the right staff, and provide a solid management process based on open communication. With Good As New IT® as your outsourcing partner, you will leverage our competencies, alliances, resources, technology and strategies to achieve your IS/IT goals, and more importantly, your business goals.
By using automated network monitoring and providing professional know-how when you need it, we can help you design, implement and support an efficient information network with low engineering risk and minimal cost. As a result, you get the state-of-the-art network infrastructure and skilled support ordinarily available only to businesses who can afford to staff and manage a very large IT organization.

Network Support Packages
As an experienced technology consultant firm, we have developed several support packages designed to help you maintain IT networks that feature high availability, performance and security. Our offerings will empower you to achieve a rapid and complete synergy between your business goals and your Information Technology assets. Simply put, we extend your resources and expertise.
Staff Augmentation
If you want to expand or upgrade your existing information network without adding permanent personnel to your in-house IT staff, Good As New IT® can supplement your internal organization with experienced technicians and consultants so your special projects are completed on time and within budget.
With Good As New IT® as your technology partner, your IT group also gains the benefit of knowledge transfer from our skilled experts, plus access to a competent source for escalated support to resolve any tough problems that may crop up in the future.
Contact us today to see how to get the Good As New IT® advantage working for your business.