World-Class Hardware Support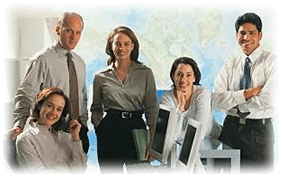 Good As New IT® offers comprehensive hardware support contacts that allow you to enjoy the excellent price advantages of Good As New™ equipment while still receiving industry-standard troubleshooting and hardware support.
A hardware support agreement protects you from unexpected expenses due to failed components, and insures uninterrupted service throughout your infrastructure. This, when coupled with a technical support program, will provide assistance in diagnosing problems and resolving them whether they are related to the configuration, software, or hardware.

Comprehensive Technical Support
Our technical support services include phone and email technical support with an engineer who can utilize remote access technologies to quickly diagnose problems and greatly shorten the resolution process. Our experts will fix your problems, recommending solutions that are custom-tailored to your unique requirements. Be it onsite or remote, we can solve your IS/IT issues.
Network Monitoring Service
Our network monitoring service will empower you in taking a proactive approach to system maintenance, and can assist you in implementing a complete FCAPS solution across your enterprise. Good As New IT® can monitor your infrastructure for preventative analysis to avoid problems before they occur. This can be done either on-site or remotely.
We look forward to an opportunity to help you keep your infrastructure thriving!