Asset Recovery Services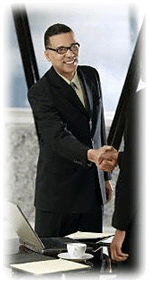 Good As New IT® offers a comprehensive set of asset recovery services that are designed to assist you in leveraging your surplus or idle technology inventory. These services allow you to recycle or sell your old or outdated IT equipment. Our asset recovery services were created to allow you to consolidate your Information Technology equipment, easily trade in your outdated hardware for Good As New™ certified equipment, or reclaim financial resources from your outdated or decommissioned equipment.
Save Time & Money
Our asset recovery services allow your organization to utilize the secondary technology marketplace as well as reclamation and recycling processes to liquidate unwanted and/or decommissioned technology with minimal impact to your organization. Like most IT organizations, you don't want to spend your time dealing with liquidation. We can even help in shutting down entire locations if needed.
With our Financial Reclamation program you gain the value of the used equipment for use in other projects or areas of your business. If there is very little value in the equipment, we can recycle with minimum costs utilizing environmentally safe methods of recycling. We salvage whatever raw materials can be salvaged.

Superior Security
Why use asset recovery instead of simple salvage? Your infrastructure is not only the heart of your business, it contains important data on the systems as well as asset tags which should be removed prior to salvage. We can erase firmware configuration data as well as securely wipe hard drives to Department of Defense (DoD) standards to insure that your data stays only with you. When equipment enters the secondary market, you do not want its origination point known, nor do you want your company intellectual property (IP) given away. Many companies have spent significant dollars on public relations which can be damaged if equipment turns up as if the company is in trouble. Therefore, we remove asset tags as part of this service to protect your marketing and PR expenditures.
Flexible Programs
We offer flexible programs tailored to fit your needs. For example, we allow you to choose whether you pack the equipment and ship it to us, or if we provide decommissioning, gathering, packaging, logistics and program management. In addition, we can provide reporting in order to keep your financial department aware of all transactions.
Please contact us today with your questions and requests. We will promptly assist you in deciding what assets should be liquidated first, or by providing you with a quote for the assets you wish to sell or trade in. If you are looking to trade up or consolidate your networking technology, our experts can assist you with both getting a fair value for your existing equipment, and helping you choose the right replacement equipment. No matter what your specific needs are, we can help. We look forward to providing you with an extraordinary customer experience!