Real Answers & Real Solutions
Need to add scalability to an existing network infrastructure? Replace outdated or failing equipment? Need help designing a completely new deployment from the ground up? Whether your target infrastructure is small or large, simple or complex, we can assist you. Our senior network and system architects can empower you and your company by providing you with real answers and solutions.
Good As New IT® offers engineering services to assist our customers when additional expertise and resources are needed. Whether it is a planned evolution or in a midst of a crisis, we will do our best to lend a hand in a professional and expedient manner. Combining our expertise in both systems and networking technologies we can assist you with comprehensive end-to-end solutions. We can provide assistance in both circuit and packet based infrastructures with both optical and electrical interfaces. Our expertise includes routing, switching, transmission, and security for ATM, Ethernet, and Telco topologies. Additionally, we can provide assistance for UNIX, Linux, *BSD, Windows, Macintosh and other technologies.
Implementation Services
We will provide on-site or remote engineering services for the installation, maintenance, upgrade, or migration of your network infrastructure. We can provide complete assistance including documentation. We can help after-hours as well for cut-over events or to accommodate your maintenance windows.

Network Audit Services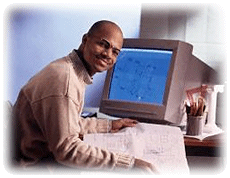 We can assist you in determining the overall condition, operational issues, and/or topology of your network.
The level of detail of the audit and the complexity of the associated documentation can be tailored to meet your specific needs. The scope can range from a few core elements to a comprehensive end-to-end analysis. The defined goal may be to document the current topology and configuration of the network; to evaluate if the network is configured to meet your current needs; or as a first step in developing a comprehensive upgrade or migration plan. The scope of the audit can be limited to information that can be collected without affecting the operational status of the network or be more extensive if needed.